Program Flyers & Announcements
CLICK HERE TO REGISTER!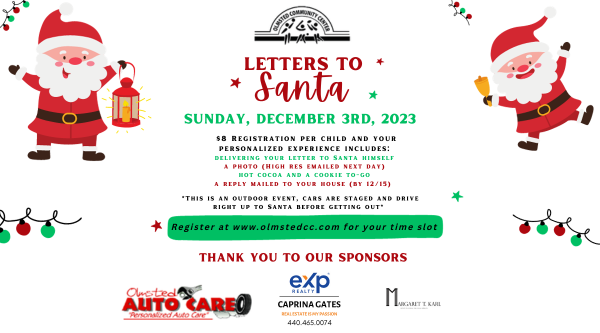 ***********************************************************
OCC CONTINUES TO ASK FOR DONATIONS AS WE ARE INTO
22 YEARS GOING STRONG WORKING FOR OUR COMMUNITY
AS A NON-PROFIT ORGANIZATION!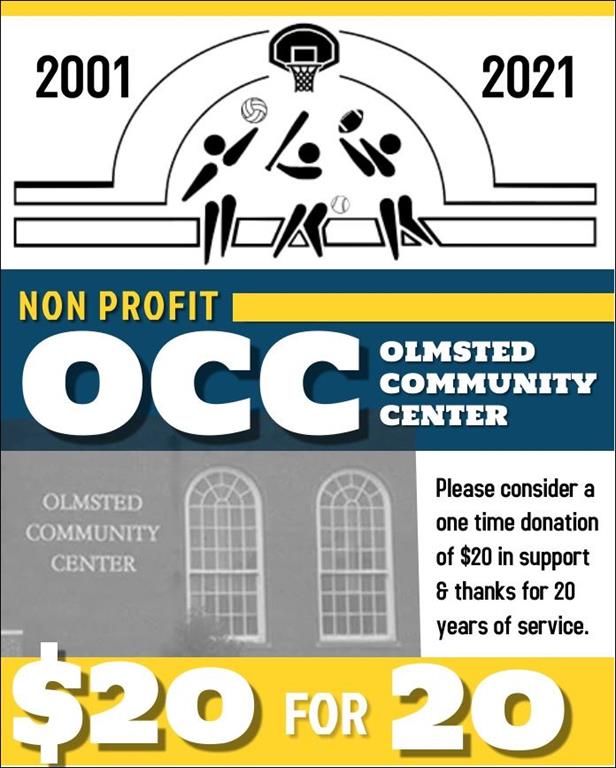 _________________________________________________________________________
Saturday Activity Nights - Grades 2nd-6th
**CLICK ON IMAGE TO VIEW**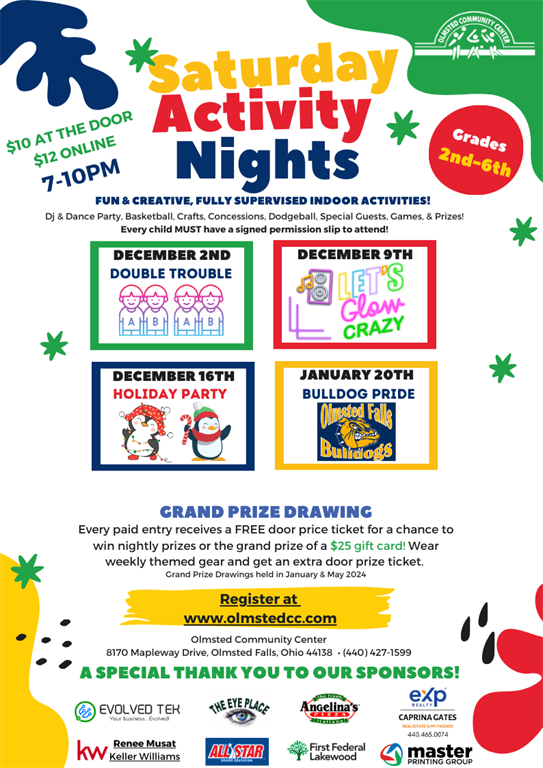 2024 Wiffle Ball Tournament - Tuesday, November 21, 2023
** CLICK TO VIEW **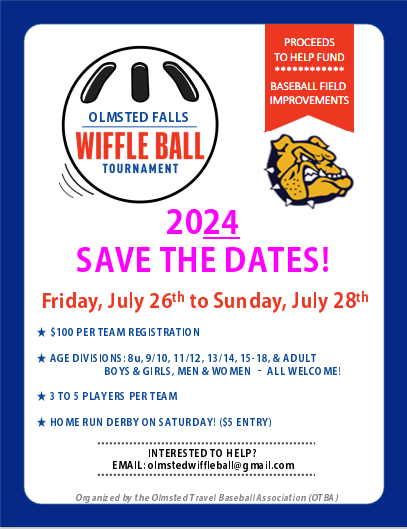 LINDSEY'S LAW - STATE OF OHIO REQUIREMENT
Lindsay's Law Lindsay's Law, Ohio Revised Code 3313.5310, 3707.58 and 3707.59 went into effect in 2017. In accordance with this law, the Ohio Department of Health, the Ohio Department of Education, the Ohio High School Athletic Association, the Ohio Chapter of the American College of Cardiology and other stakeholders jointly developed guidelines and other relevant materials to inform and educate students and youth athletes participating in or desiring to participate in an athletic activity, their parents, and their coaches about the nature and warning signs of sudden cardiac arrest.
Please click on the link below to view the Lindsay's Law video: