Program Flyers & Announcements
***********************************************************
COVID-19 update:
We have staff here Monday-Friday, 9am-5pm. We are open on weekends by appointment only.
Private room rentals are available. We ask that you please observe our COVID-19 policies while in our building. Masks are highly recommended and social distance when possible.
!! OCC CELEBRATES 20 YEARS !!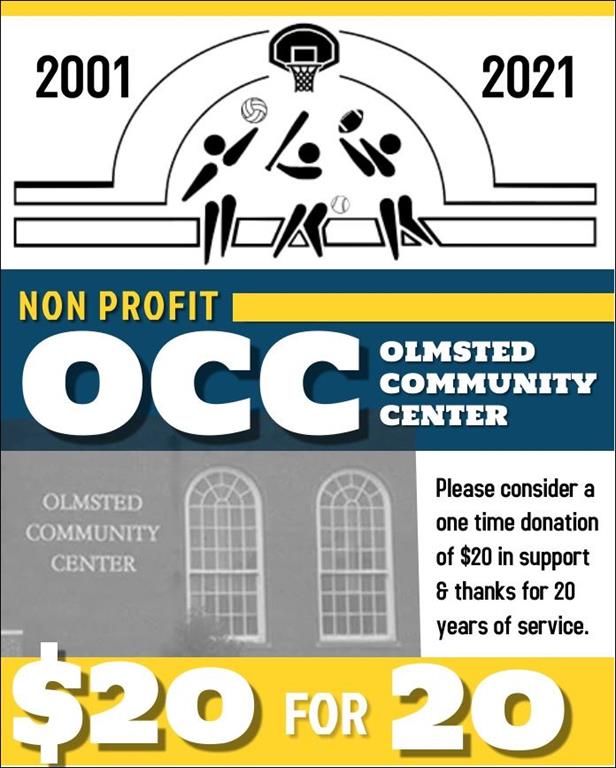 _________________________________________________________________________
SUMMER TENNIS CAMP - Grades 4th-8th
(Register by clicking on "Programs" tab above)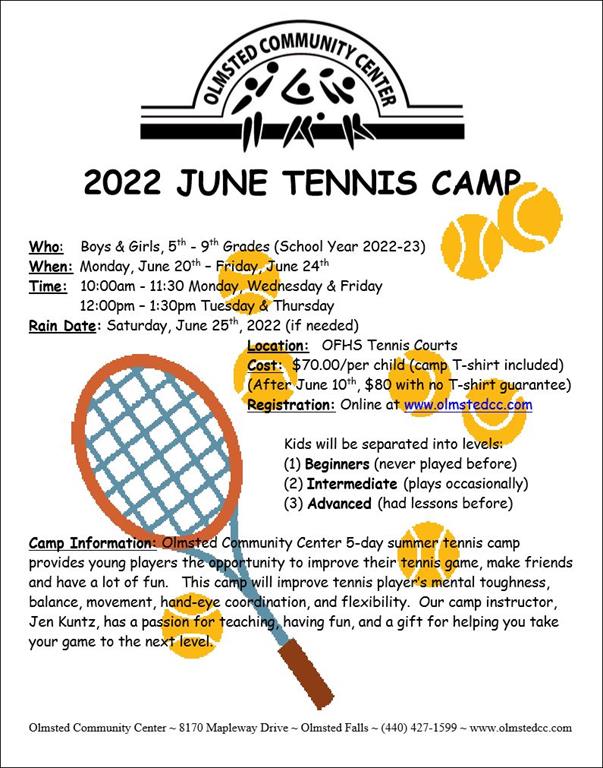 DRIVER EDUCATION CLASSES
All Star Driver Education will be offering in-class and behind-the-wheel driver education lessons here at the Olmsted Community Center. You may visit their website at
Don't wait to register, space is limited! To register or for any additional information, go to their website or for support and help, you may reach someone at 734-665-7374 or 1-800-967-7719.
-- Click on flyer to view --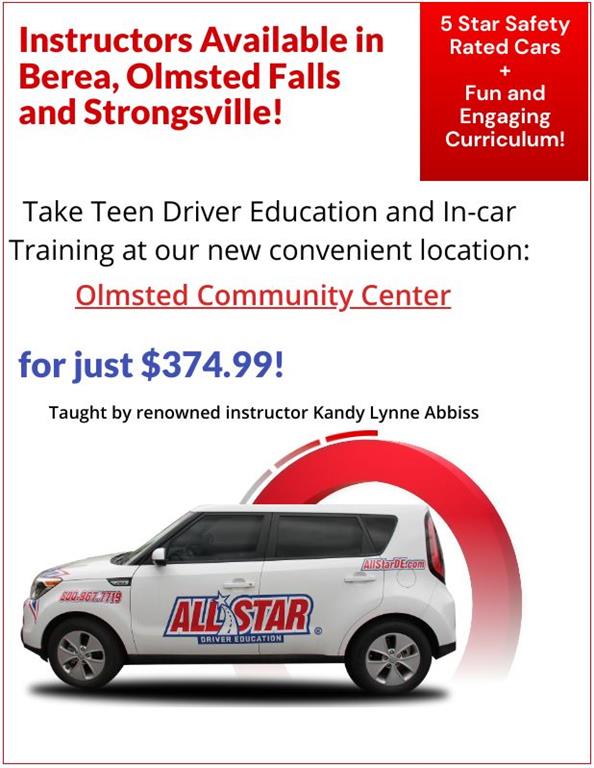 LINDSEY'S LAW - STATE OF OHIO REQUIREMENT
Lindsay's Law Lindsay's Law, Ohio Revised Code 3313.5310, 3707.58 and 3707.59 went into effect in 2017. In accordance with this law, the Ohio Department of Health, the Ohio Department of Education, the Ohio High School Athletic Association, the Ohio Chapter of the American College of Cardiology and other stakeholders jointly developed guidelines and other relevant materials to inform and educate students and youth athletes participating in or desiring to participate in an athletic activity, their parents, and their coaches about the nature and warning signs of sudden cardiac arrest.
Please click on the link below to view the Lindsay's Law video: