Program Flyers & Announcements
***********************************************************
OCC IS NOW BACK TO REGULAR OFFICE HOURS
MONDAY thru FRIDAY, 9:00AM-5:00PM. WEEKENDS BY APPT ONLY.
PRIVATE ROOM RENTALS ARE AVAILABLE! PLEASE OBSERVE COVID 19 REGULATIONS, MASKS ARE MANDATORY & PLEASE KEEP 6' APART.
IF YOU'D LIKE TO GIVE A MONETARY DONATION TO OCC AS WE CONTINUE TO HELP SERVE OUR COMMUNITY & RECOVER FROM LOSSES DUE TO THE PANDEMIC, PLEASE CLICK THIS LINK. THANK YOU!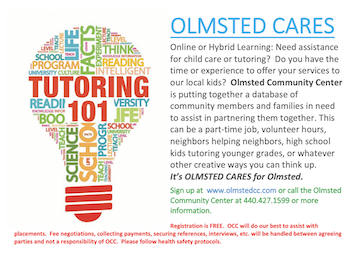 2021 OCC WINTER BASKETBALL PROGRAMS - 5th-12th Grade BOYS
Please note: Unfortunately, at this time, we cannot offer any 1st-4th grade basketball programs due to limited gym availability. Please check back as we're hoping gym time DOES becomes available through the schools. If it does, we will have a flyer posted here and 1st-4th grade leagues will be open for sign-ups under the Programs tab above.
- Click on flyer for details -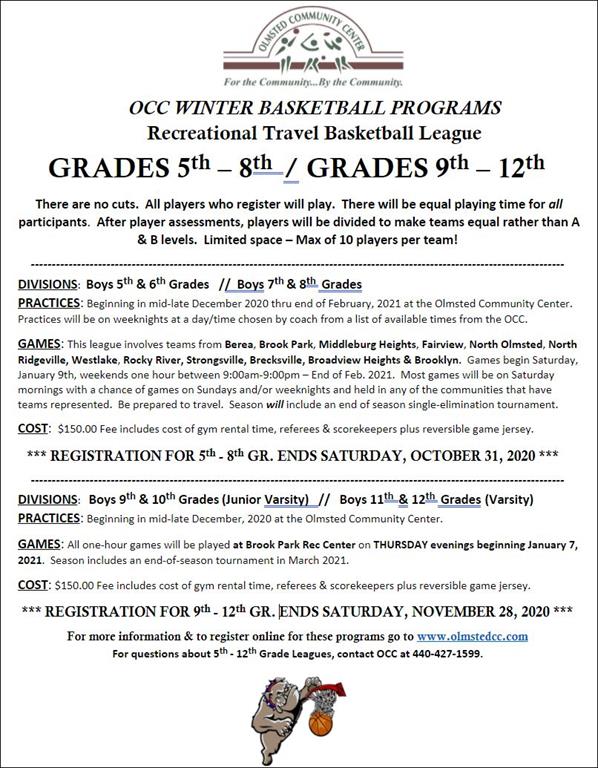 LINDSEY'S LAW - NEW STATE OF OHIO REQUIREMENT
Lindsay's Law Lindsay's Law, Ohio Revised Code 3313.5310, 3707.58 and 3707.59 went into effect in 2017. In accordance with this law, the Ohio Department of Health, the Ohio Department of Education, the Ohio High School Athletic Association, the Ohio Chapter of the American College of Cardiology and other stakeholders jointly developed guidelines and other relevant materials to inform and educate students and youth athletes participating in or desiring to participate in an athletic activity, their parents, and their coaches about the nature and warning signs of sudden cardiac arrest.
Please click on the link below to view the Lindsay's Law video: